January 12, 2011
DSBN High School Open Houses Introduce Students to World of Opportunity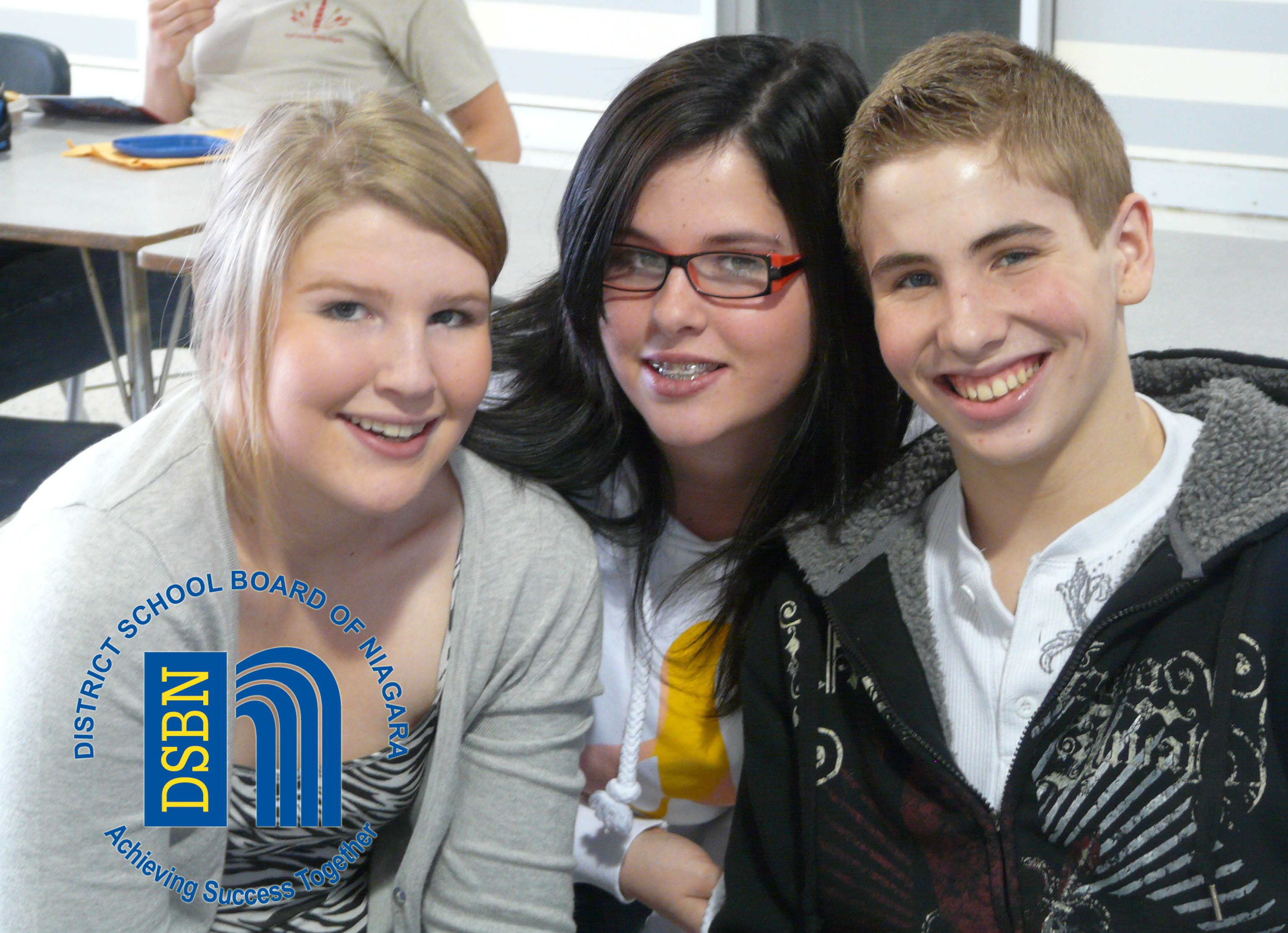 High school is an important time in a student's life. It is a time when they begin to seriously think about their future, what they want to accomplish in life and how they will achieve their goals. 
For many, having a strong network of support is an absolutely crucial element of success. At the District School Board of Niagara, our high schools are pleased to offer the academic, social and emotional support students need on their journey towards realizing their full potential.
During the week of January 17 – 20, DSBN high schools will be opening their doors to Grade 8 students and their families across the region. At the "Reach Your Potential" open houses, students will be able to see the engaging educational programs schools have to offer, meet the caring and dedicated staff, ask questions and learn about the limitless opportunities available to them.
"Leaving Grade 8 and making the transition to high school is a major change in a student's life. For many, they've been with the same peers since kindergarten, and going into high school will introduce them to a wealth of new friends, experiences, thoughts and ideas," says John Stainsby, Superintendent of Secondary Schools.
"While this is an exciting time for many, it's also natural for students to have questions about high school, and how their needs will be addressed. Visiting an open house is an ideal way for parents and students to get answers to those questions and become familiar with their new school," adds Stainsby.
"We are pleased to invite the community to attend our open houses to see the programs, supports and accommodations the DSBN has in place to help all students achieve success," says Warren Hoshizaki, DSBN Director of Education.
Click here for a full list of open house dates and times.